Vertaler voor Boodschappers
Vertaal berichten en leer nieuwe talen in uw favoriete apps met Lingvanex chatbots!
Voeg gewoon een vertaalbot toe aan een account
Om dialogen in chats te vertalen voeg je gewoon een bot-account toe zoals een gewone gebruiker. Deze functie is relevant voor groepen in Telegram, VK, Slack.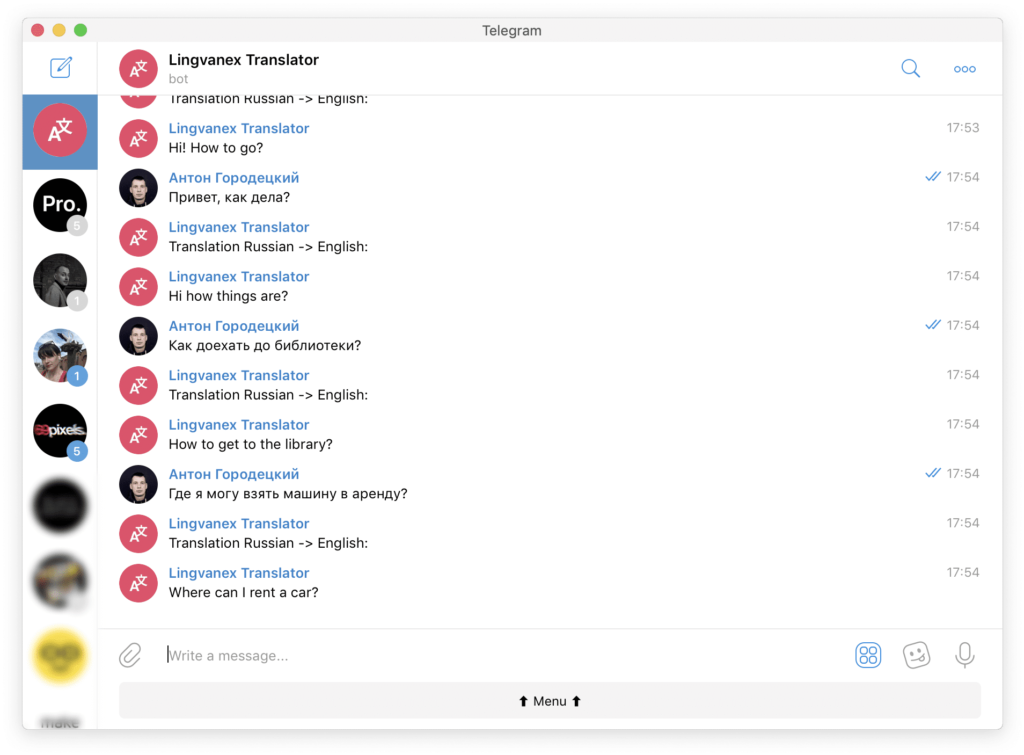 Vertaal tekst op foto
Om tekst te vertalen op een afbeelding (foto of gescand document) stuur je gewoon een bestand naar de chat met de bot.
Standaard zal de bot automatisch de taal van de tekst detecteren en deze in het Engels vertalen.
Hulp bij het leren van een vreemde taal
Een belangrijke functie is het zoeken naar woorden en uitdrukkingen in verschillende toepassingen en op talrijke vertaalvoorbeelden.
Deze functie is samen met de woordenschat een uitstekende hulp bij het leren van vreemde talen.
Gebruik Lingvanex bot als assistent bij het leren van een vreemde taal. De bot zal helpen om de woordenschat uit te breiden, de uitspraak van woorden te leren en de situaties van het toepassen van woorden en uitdrukkingen te bestuderen.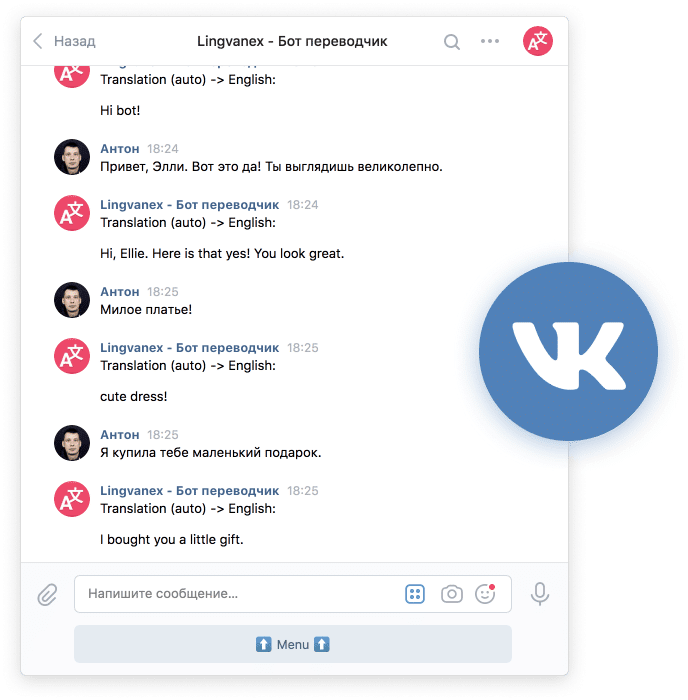 Vertaler met stem
Om een audiobericht te vertalen, dicteert u het of voegt u een audiobestand toe. De bot zet de stem om in tekst en vertaalt die in de geselecteerde taal.
The bot can pronounce words and phrases both in the original language and with translation.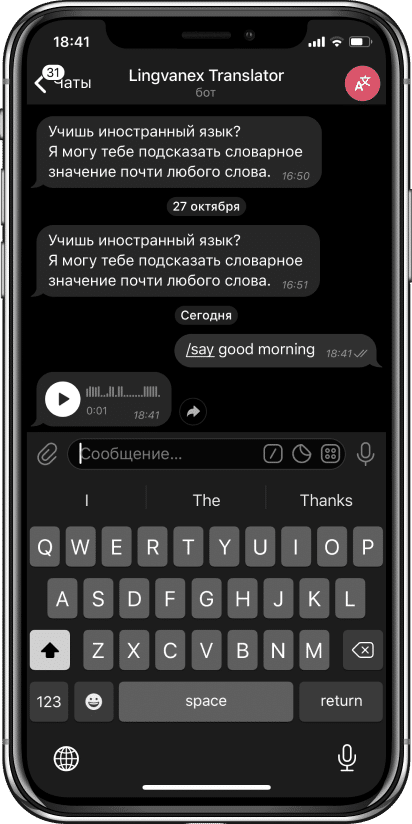 Haal alle vertalers!
Voor iOS, Android, MacOS, Windows, browsers, messengers, spraakassistenten en meer