On-premise Translation Server
Unlimited and secure translation of text, HTML, files, audio for fixed price. Translate billions of characters per day.
Make Your Business Go Global!
Fixed Price
Translate billions of characters per day into 109 languages for a fixed price.
Security
Total protection of your business data. Translation works offline on your machine.
Easy Setup
Fast integration with your business. Our team will help to deploy.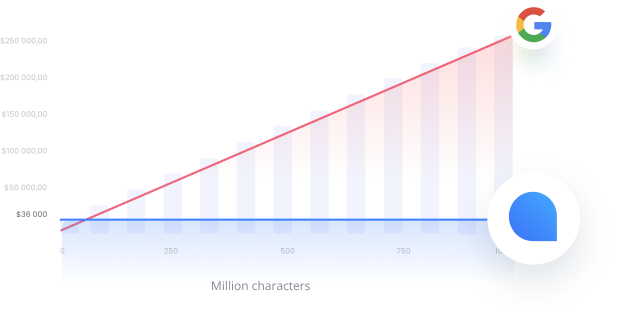 Cost Saving
Translate with no limits for a fixed price
Lingvanex offers on-premise server as annual or monthly subscription that includes free software updates. It can be deployed on customer PC or cloud hosting. On-premise solution is a good choice if you translate big blocks of data on regular basis. The more you translate the more you save in comparison to cloud based translation solutions. The price depends on number of languages.
92 Languages and Speech Transcription Feature
Translate text, HTML, files (txt, PDF, MS Word, Excel, Powerpoint etc), audio into 92 languages with the best in class quality based on AI. Unlimited speech transcription is available 92 languages (Arabic, Catalan, Chinese Simplified, English, French, German, Greek, Italian, Japanese, Kazakh, Persian, Portuguese, Russian, Spanish, Swedish, Tagalog, Turkish, Ukrainian, Vietnamese).
Hardware Requirements
You need a computer with OS Ubuntu, 4 Core CPU, 16GB RAM and 100GB HDD.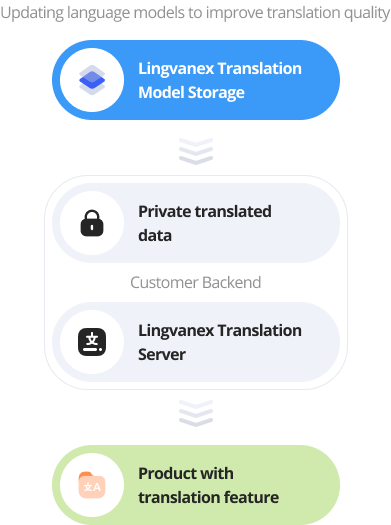 Fast Integration with Your Business
Easy to deploy on a local PC, corporate intranet or extranet, cloud hosting. It supports unlimited user access, millions of translations per day, and seamlessly integrates with any business application and document workflow to help enterprises handle day-to-day multilingual challenges. It highly scalable and can be used in eCommerce, customer support, business intelligence, knowledge management, eDiscovery, and many other business.
Privacy Protection
Translation server works on-premise with no internet connection. It means that no one has access to your business data. Maximum security for the most demanding customers.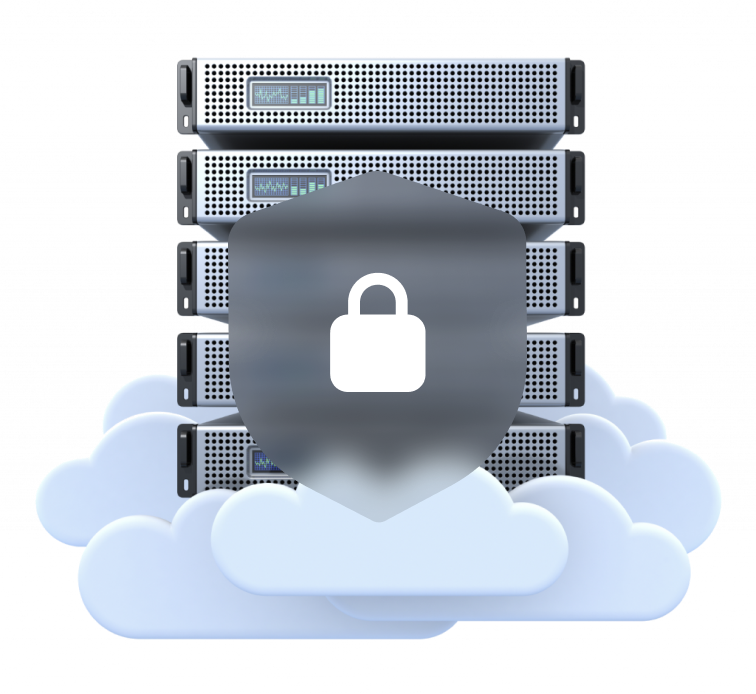 SUPPORT SERVICES
For a fast response to questions
E-COMMERCE
Localisation of product descriptions
CORPORATE CORRESPONDENCE
Communication in international companies
WEBSITE TRANSLATIONS
Translating webpages on the fly
INTEGRATION INTO SERVICES
As an addition to the basic functions
ANY OTHER CASES
Contact us and we will help your business go global
Check the quality of the Translation
Contact us now
To get unlimited and secure translation of text, HTML, files, audio for fixed affordable price.