Translator for Slack
Communicate with your teammates into 109 languages with Translator Bot for Slack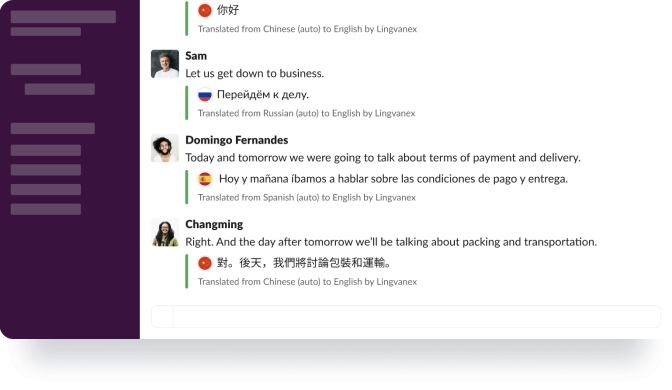 Let global teams to break language barriers
Lingvanex Bot can simply solve a language barrier problem in your team, community, with your international clients and outsourcing partners. It automatically identifies the languages in a conversation and translates all messages of your team members into a chosen language.
Request a free trial
Translator for Slack
Break language barriers
109 languages for multilingual team communication

Input language autodetection

Unlimited number of channels and workspaces

Free version available
Completed
Your request has been sent successfully.