"Jedan komad softwere koji izgleda da ima sve funkcije je LingvaNex Prevodilac, jezička aplikacija koja vam zaista pomaže da odmah shvatite jezike – bez obzira na njihov izvor."
"Prevodilac Lingvanex samo pomaže ljudima da čitaju, pišu i govore različite jezike."
"Kada Prevodilac Google nije dovoljan, Lingvanex Prevodilac vam uzima tu dodatnu milju."
"Prevodilac Lingvanex olakšava da ostanete na vrhu globalnih digitalnih medija: omogućava vam da odmah prevedete tekst, glas, slike, veb lokacije i dokumente na različite jezike."
"Šta god da unesete, bez obzira na jezik, LingvaNex Prevodilac će objaviti snažan prevod, tako da možete komunicirati više bez problema i nastaviti dalje."
"Ako radite na međunarodnom nivou, ovaj alat za prevođenje mora se imati."
"LingvaNex je kao Prevodilac Google na steroidima. A njegove sposobnosti su prilično neverovatne."
"Ova aplikacija za prevođenje sramoti prevodilac Google."








Prevedi Velike Dokumente
Prevedi .pdf, .docx, .rtf i drugi formati
Prevedite PDF dokumente do 500MB
Prevesti bilo koji fajl do 5 000 000 karakter. Ovo je prosečna veličina dve Biblije!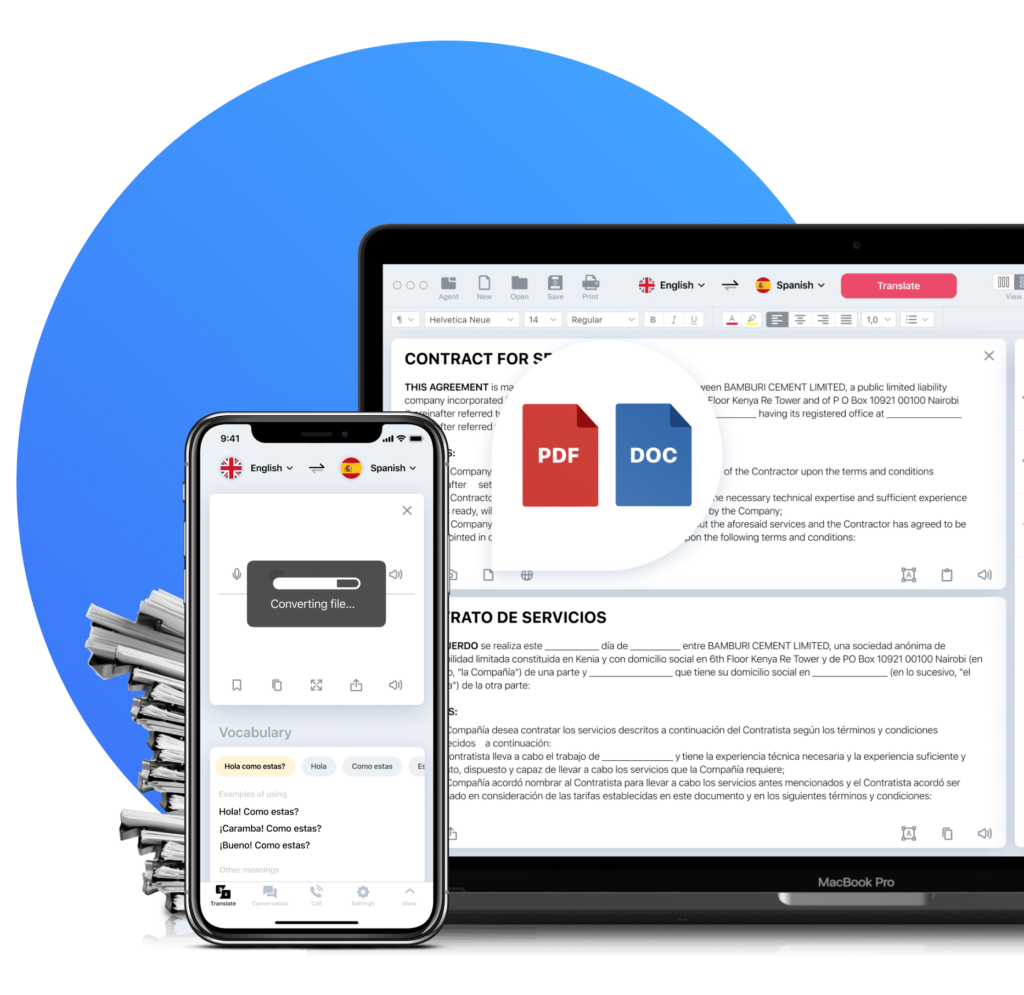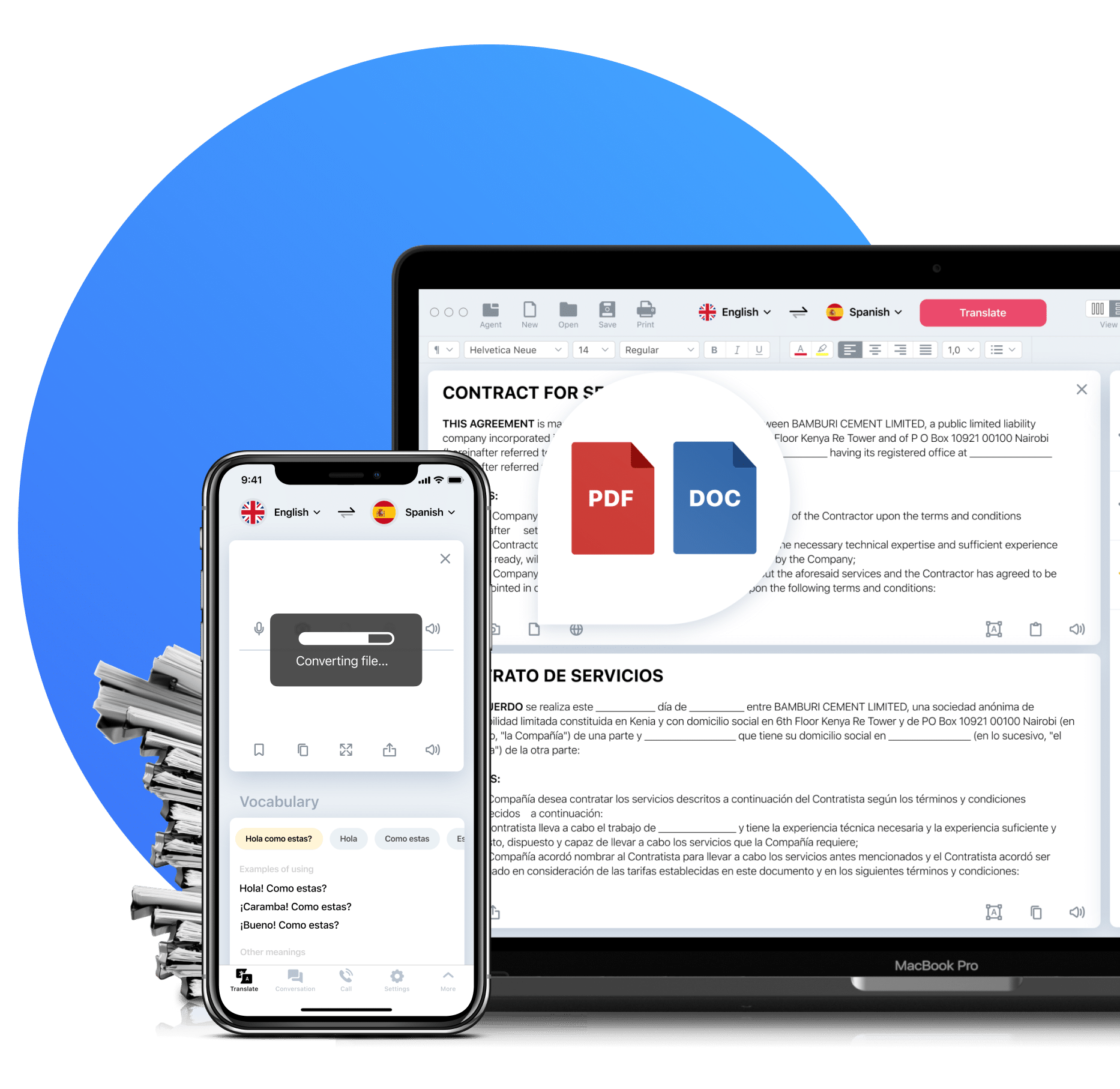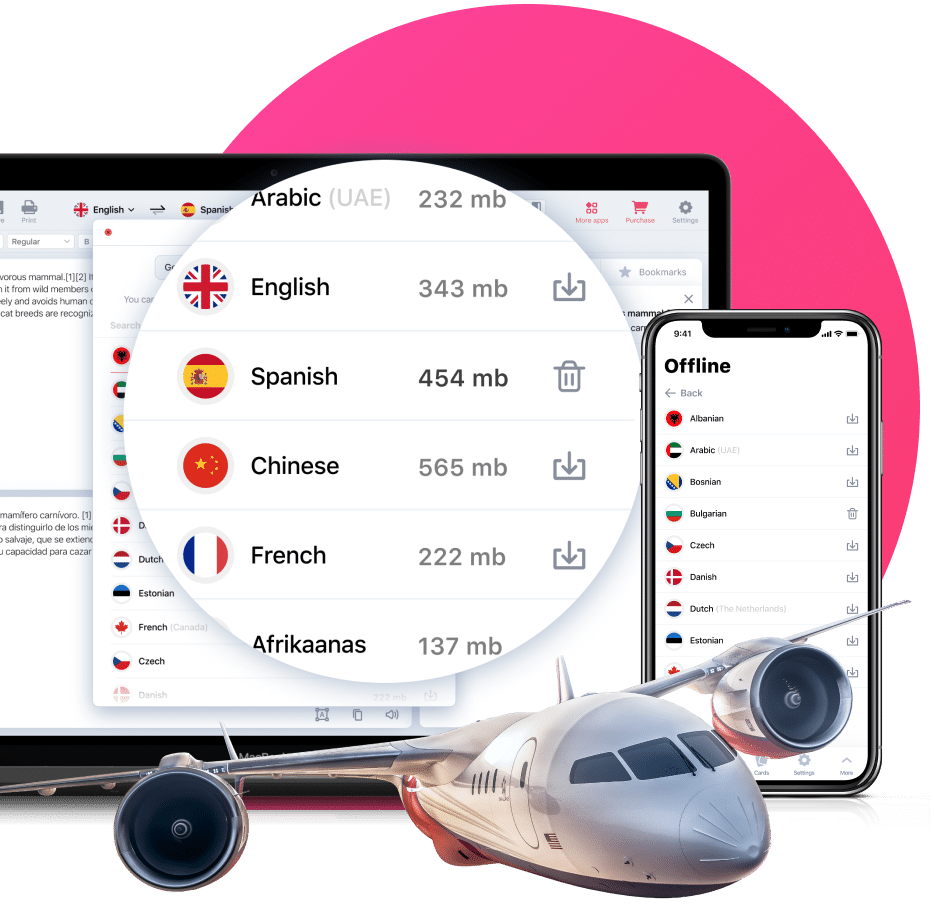 Možete prevesti bilo gdje i bilo kada
Izvanmrežni prijevod odlična je prilika za korištenje prevodioca bez ograničenja lokacije
Preuzmite jezičke pakete i radite van mreže
Prevođenje između 100+ jezika bez Interneta
Prevodi čak i sliku
Odlično rješenje za prevođenje skeniranih dokumenata!
Odaberite sliku ili fotografiju i kliknite na prijevod teksta.
Aplikacija za prevođenje Lingvanex razumjet će s kojeg jezika je potrebno prevesti u onaj koji ste odabrali.
Francesco M.
"Pišem samo kratak komentar da vam jednostavno kažem veliko HVALA! Počinjem koristiti vaš softver i kvaliteta vašeg prevodilačkog motora jednostavno je nevjerovatna i nevjerovatna. Čestitam vama i cijelom timu! Nadam se da će vaša aplikacija rasti sve više i više i imati veoma veliki uspjeh. Zaslužuješ to, stvarno. "
Tim S.
"Veoma sam zadovoljan brzim odgovorom LingvaNex tima, pomogli su mi da brzo krenem na prevod Biblije. Budući da je to tako veliki dokument, rekli su mi da ga podijelim u poglavlja za pretvaranje. Kada sam to uradio, prevod je prošao glatko .docx format. Drago mi je da sam kupio doživotnu pretplatu na ovaj alat. "
Anton C.
"Pre nego što sam ga kupio, uradio sam sveobuhvatno istraživanje u poređenju sa MS i Ggl online i offline ekstenzijama i aplikacijama za prevođenje mašina. Za moje aplikacije LingvaNex je jasan pobjede. "
Naučite strani jezik sa zadovoljstvom
Stvorili smo idealne uslove za učenje stranog jezika!
Pomoći ćemo u prijevodu, razumijevanju izgovora, jasnoj i dobro strukturiranoj historiji.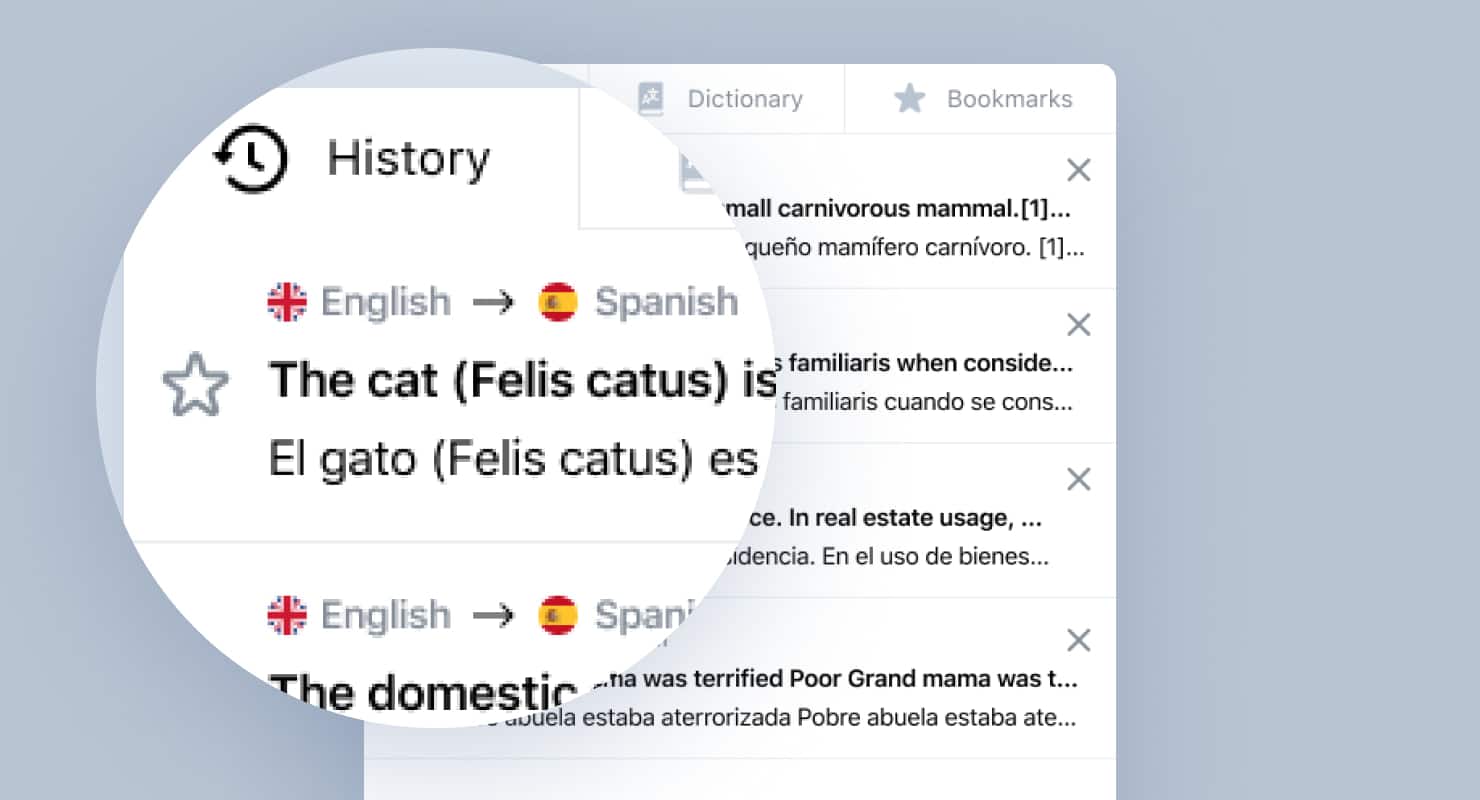 Nabavite Sve Prevodioce!
Za iOS, Android, MacOS, Windows, preglednike, glasnike, glasovne pomoćnike i još mnogo toga