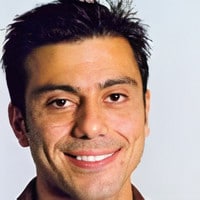 Kasra is the founder of KazTrix Sofware in Toronto. An IT consulting and software development firm, providing technology and business solutions for its clients. He is also the founder of Mobilize, a mobile app development powerhouse, responsible for development and branding of over 150 monetized commercial apps on the Apple Store.
Our award winning GPS apps for travelers were quite successful. So we decided to pursue a new market niche and created translator apps for tourists and language learners.
In order for  the translator applications to function,  we incorporated Lingvanex cloud API and we needed to choose a third-party enterprise who had experience and expertise in the mobile development field.
Lingvanex was a good choice for our requirements. Cloud API was integrated in more than 30 translator apps and they have been stable and functioning for the past several years.
I'm very pleased with the great support and service that Lingvanex has provided our company and highly recommend them to any company.
Kasra Meshkin
CEO of KazTrix Software (Canada)