Vertalersuitbreiding voor Chrome
Luisteren, lezen, communiceren met vertaling in 109 talen
Сhrome vertaling plugin kunt u luisteren naar de vertaling
of de originele tekst in 109 talen.
Belangrijkste Kenmerken
Je kunt een woordenboek betekenis krijgen voor elk woord.
U kunt de ontvangen vertaling beluisteren
Aanpassing van snelkoppelingen
Vertaalgeschiedenis en bladwijzer
Tekst-naar-spraak systeem is beschikbaar.
Lokalisatie van de gebruikersinterface
Chrome-extensie voor het vertalen van gemarkeerde tekst
Selecteer een tekst, zin of woord op de website.
Krijg onmiddellijke Vertaling.
Luister naar de vertaling.

Bladwijzers & Geschiedenis
Met slechts één account hebt u toegang tot uw opgeslagen woorden en de vertaalgeschiedenis in alle Lingvanex-apps op alle platforms.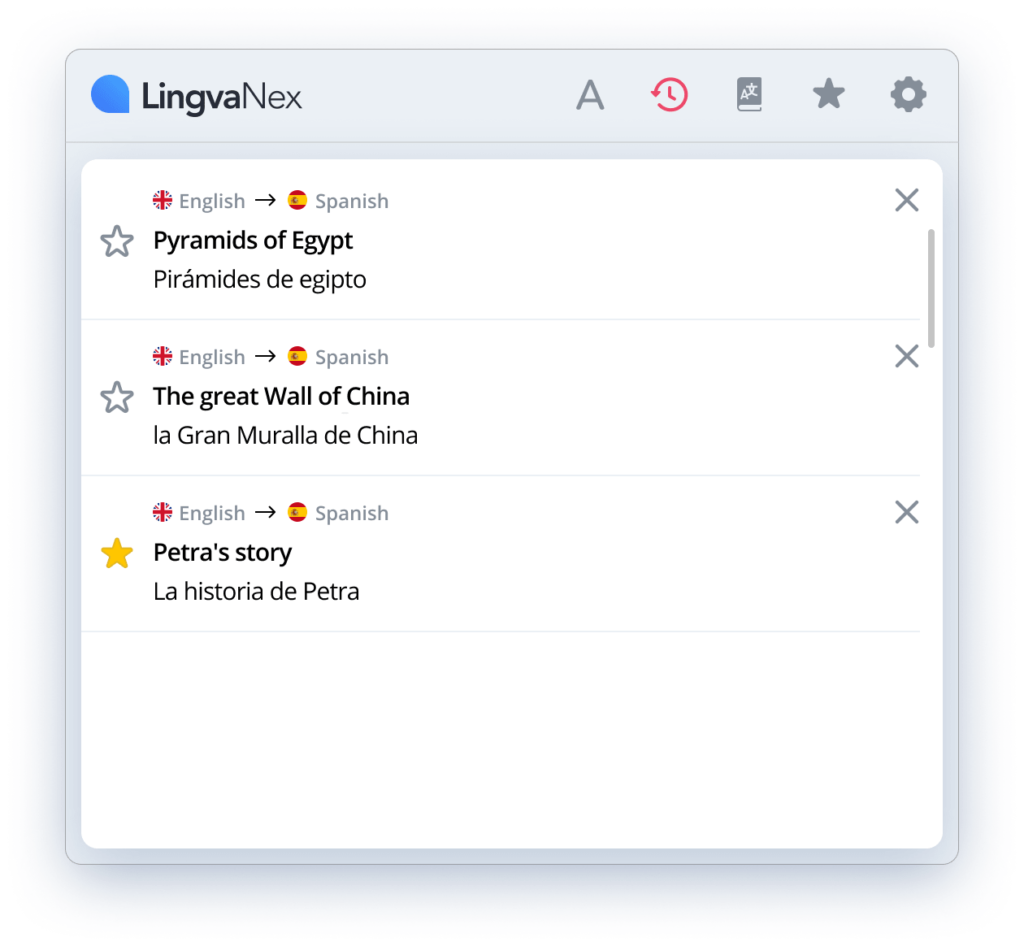 Vertaler met woordenboek
Markeer één woord in de tekst op de pagina.
Woordbetekenis, uitspraak, synoniemen, hypernymen, hyponiemen en meer.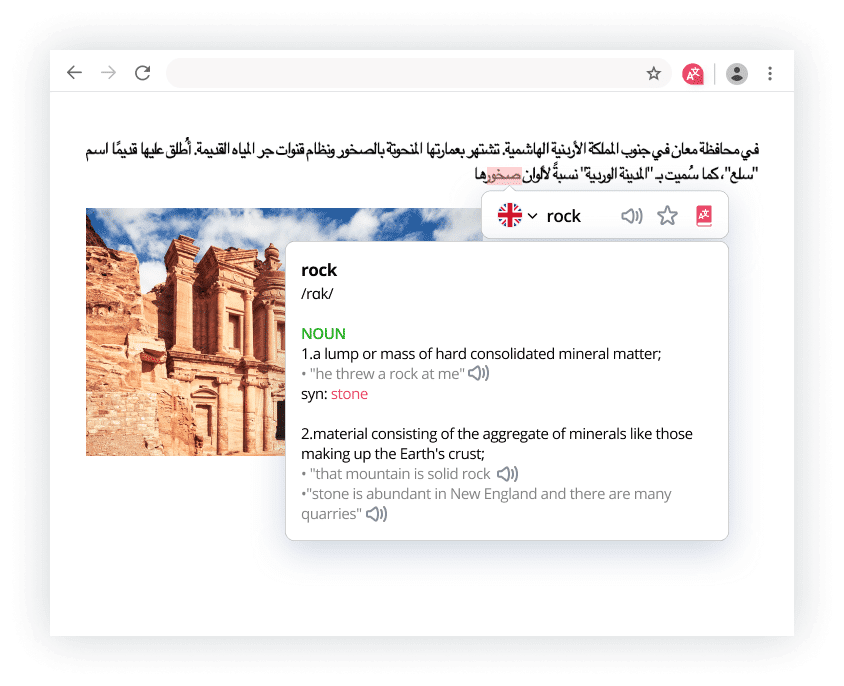 Vertaler met stem
Om de geselecteerde tekst of de resulterende vertaling te vertolken, klikt u gewoon op de knop met de afbeelding van de spreker in het venster van de Lingvanex-vertaler.
Tekst naar spraak functies zijn standaard beschikbaar.
Gratis Vertaler voor Chrome, Opera, Mozilla, Edge
Haal alle vertalers!
Voor iOS, Android, MacOS, Windows, browsers, messengers, spraakassistenten en meer