Tired of Google?
Welcome to Lingvanex!
They laughed when I replaced the Google API with the Lingvanex API,
but when I saved 70% of the budget…
Reduce Your Translation
API Costs by 4x times
By using Lingvanex Translation API instead of Google
$5 USD
per 1 million
characters translation
Custom pricing
for more than 500 million
characters per month
Just change the URL!
REST API format is the same as Google
Easy Integration
with your Products
Reduce Your Costs up to 4500x
By using Lingvanex On-premise Translation Server
Google API
20$ per 1M character
133 languages
Language
auto-detaction
Translate text,
HTML, files
Lingvanex API
5$ per 1M character
110 languages
Language
auto-detaction
Translate text, HTML
Lingvanex Server
from 200$ / month
unlimited characters
110 languages
Language
auto-detaction
Translate text,
HTML, files
Works offline
"One piece of softwere that does seem to have all the features is the LingvaNex Translator, a language app that really does help you understand languages instantly – no matter what their source."
"Lingvanex Translator is all about helping people to read, write, and speak different languages."
"When Google Translate isn't enough, LingvaNex Translator takes you that extra mile."
"Lingvanex Translator makes it easy to stay on top of global digital media: it lets you instantly translate text, voice, images, websites, and documents into various languages."
"Whatever you input, regardless of language, LingvaNex Translator will release a strong rtanslation so you can communicate more seamlessly and keep moving forward."
"If you work internationally, this translation tool
is a must-have."
"LingvaNex is like Google Translate on steroids.
And its abilities are pretty amazing."
"This translation app is putting Google translate to shame."
"I used it to translate different versions of the Dutch script into English, and then used that text to create the novel. I found it could translate an entire screenplay in a very short time with great accuracy. *I would recommend it to anyone." Read more…

Skip Press
ULTIMATE PRESS (USA)
"Lingvanex was a good choice for our requirements. Cloud API was integrated in more than 30 translator apps and they have been stable and functioning for the past several years." Read more…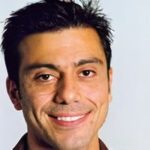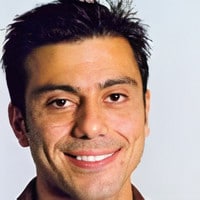 Kasra Meshkin
CEO OF KAZTRIX (CANADA)
"No matter what you ask Lingvanex to translate, it seems to cope and produce fully exportable natural-sounding translations surprisingly quickly given the complexities of the process – especially when there are complex sentences." Read more…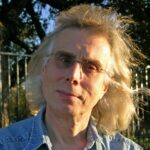 Mark Sealey
DIRECTOR OF MARKWORKS (USA)