Machine Translation
Remove language barriers and reach global audience with award-winning language technology services.
Functionality
109 languages for online and offline translation of text, voice, images, files, and websites.
Usability
Easy and fast integration in your products to solve any business task. Free demo available.
Reliability
High stability even at heavy loading, highspeed scaling for maximum time saving.
Performance
High-speed translation of multilingual texts – billions of characters per day.
Customization
We can make domain-specific translations, add new languages or custom glossaries.
Security
Total protection of your private data using on-premise solutions and offline translation modes.
Quality
We use artificial intelligence and latest scientific researches to deliver best-in-class translation quality.
Cost-Saving
Flexible pricing options for any budget. Translate with no limits for fixed price. Discounts and custom quotes.
Language Tools for Everyone
Private Users
Mobile, desktop and web applications to translate text, voice, files
Companies
Reliable and secure translation solutions for any business tasks
Developers
Integrate into products and services as cloud API, SDK or server
Solution Scope
Support Service
Business Analytics
E-Commerce
Distance Training
Website Localization
Social Networks
"Lingvanex helped us deliver a privacy-centric translation service to global userbase"
Jon von Tetzchner
CEO at Vivaldi Technologies

Skip Press
ULTIMATE PRESS (USA)
"I used it to translate different versions of the Dutch script into English, and then used that text to create the novel. I found it could translate an entire screenplay in a very short time with great accuracy. *I would recommend it to anyone"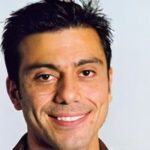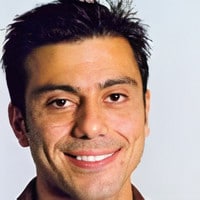 Kasra Meshkin
CEO OF KAZTRIX (CANADA)
"Lingvanex was a good choice for our requirements. Cloud API was integrated in more than 30 translator apps and they have been stable and functioning for the past several years."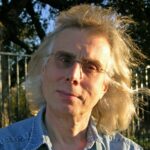 Mark Sealey
DIRECTOR OF MARKWORKS (USA)
"No matter what you ask Lingvanex to translate, it seems to cope and produce fully exportable natural-sounding translations surprisingly quickly given the complexities of the process – especially when there are complex sentences."
"One piece of software that does seem to have all the features is the LingvaNex Translator, a language app that really does help you understand languages instantly – no matter what their source."
"Lingvanex Translator is all about helping people to read, write, and speak different languages."
"When Google Translate isn't enough, LingvaNex Translator takes you that extra mile."
"Lingvanex Translator makes it easy to stay on top of global digital media: it lets you instantly translate text, voice, images, websites, and documents into various languages."
"Whatever you input, regardless of language, LingvaNex Translator will release a strong translation so you can communicate more seamlessly and keep moving forward."
"If you work internationally, this translation tool is a must-have."
"LingvaNex is like Google Translate on steroids.
And its abilities are pretty amazing."
"This translation app is putting Google translate to shame."
Lingvanex Awards
Product of the Year
Lingvanex solution to translate phone calls was awarded by popular service ProductHunt
Brilliant Bot Award
Machine translation solution for team work was featured by Slack as Brilliant Bot
AI Challenge Finalist
In recognition of developing outstanding AI solution responding to real business problems